We are the experts in PKI consulting, training, and support
If you would like more information about PKI or other related industry topics such as encryption, identity management, or two-factor authentication—or to schedule an interview with Mark B. Cooper, please contact us.
You can also connect with Mark via Twitter at
@ThePKIGuy.
PKI Solutions In the News
August 9, 2021
Why ransomware is such a threat to critical infrastructure
A recent spike in large-scale ransomware attacks has highlighted the vulnerabilities in the nation's critical infrastructure and the ease with which their systems can be breached.
July 31, 2021
How to Protect Against the Next Healthcare Hack
As ransomware attacks against organizations, including healthcare, around the word increase in prevalence and sophistication, the question many healthcare CIOs and CISOs should be asking themselves is: "What's next?" 
July 15, 2021
Securing your systems for long-term hybrid work
When widespread shutdowns forced an overnight shift to remote work, financial services companies made rapid-fire adjustments ...
March 20, 2020
Overcoming crypto assessment challenges to improve quantum readiness
Quantum computing won't spell the end to encryption if enterprises take necessary steps...
March 5, 2020
Paul's Security Weekly
Mark Cooper joins the crew at Paul's Security Weekly (Episode #642) to talk about SHAKEN/STIR and the fight against robocalls and caller-id spoofing.
January 23, 2020
Preparing Your Enterprise For a Post-Quantum Future
The advent of quantum computing won't spell the end to encryption as we know it, if enterprises take the necessary steps to prepare...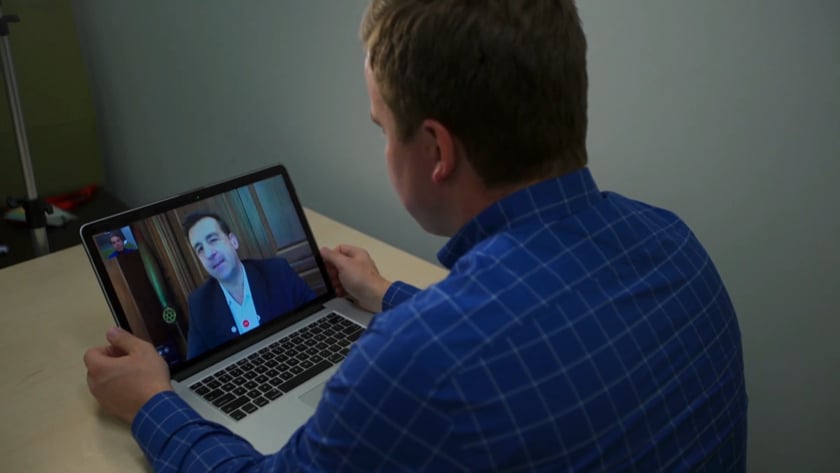 December 9, 2019
Interview with CBC News: The National
Mark Cooper is interviewed regarding the CRTC requirement for telecom companies to implement technology that allows people to verify to reduce phone scams.
November 22, 2019
Interview with David Lazarus of The LA Times
Column: We're swamped with 182 million robocalls a day. Is a solution finally here?
November 12, 2019
SHAKEN/STIR: Finally! A Solution to Caller ID Spoofing?
The ubiquitous Caller ID hasn't changed much over the years, but the technology to exploit it has exploded. That may be about to change.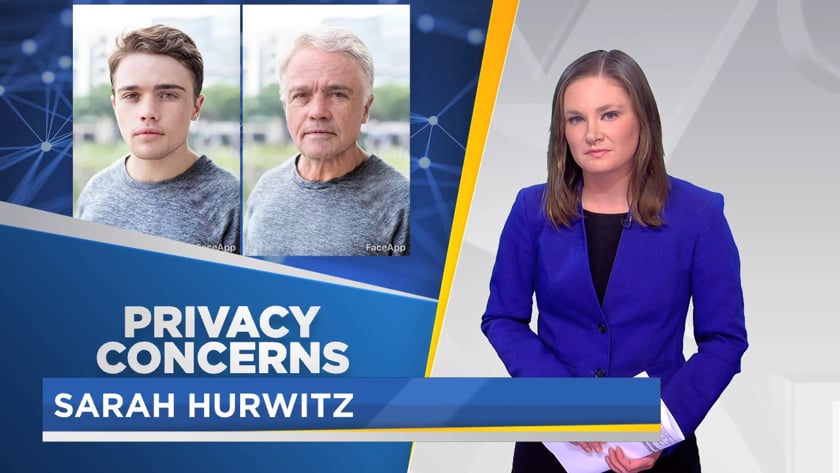 July 17, 2019
Interview with KPTV 12 News
Popular FaceApp craze raises privacy concerns. Mark Cooper is interviewed about National Security, privacy concerns and growing risks of deep fakes.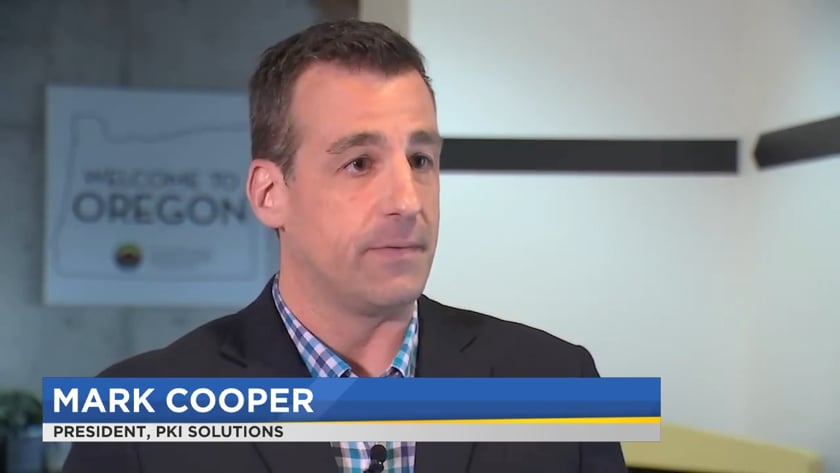 May 21, 2019
Interview with KPTV 12 News
WiFi passwords hacked at local coffee shop, security compromised. Mark Cooper is interviewed about security and authentication protections for businesses.
March 27, 2019
12 Ways to Get a Handle on Secrets Management
The modern identity landscape is filled with secrets, yet organizations are challenged with storing, managing, and protecting them.
March 26, 2019
What is Wrong with IoT Security Today?
The list of Internet of Things (IoT) is growing quickly, and so are the security concerns. Currently, most IoT devices have poor security in place...
February 8, 2019
Correctly Deploying a PKI Solution
With new threats to data emerging, public key infrastructure (PKI) has become an increasingly larger part of enterprises' information security and risk management strategies...
January 17, 2019
PKI Deployment: The 10 Definitive Answers
Public key infrastructure (PKI) is more important than ever, as organizations are doing a less-than-stellar job protecting their users' data from inadvertent exposure...
December 17, 2018
Shhhhh! The Secret to Secrets Management
Companies need to take a centralized approach to protecting confidential data and assets. Here are 12 ways to get a handle on the problem. Organizations in all industries have secrets that need to be protected...
December 13, 2018
Cryptocurrency and the Need for Trust
For the first time in modern history, our civilization is on the verge of a new concept in monetary transactions with cryptocurrency. Cryptocurrency could be hugely disruptive to many industries and could...
November 26, 2018
Threats and Encryption in 2019, a Q&A
What data privacy concerns await enterprises in 2019? What encryption will enterprises need to employ? What threats will they face? To gain some valuable perspective on these questions, we spoke to Mark B. Cooper...
November 11, 2018
Digital Currency and the Need for Trust
For the first time in modern history, our civilization is on the verge of a new concept in monetary transactions with cryptocurrency. Cryptocurrency could be hugely disruptive to many industries...
November 5, 2018
The Evolving Sense of Trust in the Age of Cryptocurrency
Cryptocurrency could completely change the money transfer services industries, but we need trust to be at the cornerstone before it can gain wide acceptance and be legitimized. 
November 1, 2018
How to Make Informed Risk Management Decisions about What to Store in the Cloud
With cyber threats evolving, cloud servers are a major target and more than 80 percent of organizations store their information in the public cloud...
September 10, 2018
Cloud Insecurity: The Need for Stronger Identity Management
With cloud usage growing exponentially, are we asking enough questions about cloud security for organizations to make informed risk management decisions?
August 15, 2018
Interview with The Astorian: Skimming over security
The Daily Astorian newspaper interviews Mark B Cooper regarding recently discovered local ATM credit card skimming and consumer tips for protecting their ATM and credit cards.
July 9, 2018
Boost Security in Your Organization with Tactical Two-Factor Authentication
For business applications, two-factor authentication is a must and can provide significant security improvements beyond passwords.
May 14, 2018
PKI Explained: Why it is Necessary and Relevant Now More Than Ever
Unauthorized access, unsigned applications (malware) and unsecured email. What can help prevent these top 3 cyberthreats impacting organizations today?
April 11, 2018
Stay Safer Online with Two-Factor Identification
In a well-intentioned effort to help us stay safer online, most online sites and services that involve a login to protect sensitive or personal data and information are now encouraging...
March 28, 2018
4 Questions on BYOD Culture with Mark Cooper of PKI Solutions
Bring-your-own-devices culture (BYOD) is sweeping enterprises around the world, bringing a flood of innovations and cybersecurity concerns.
March 28, 2018
3 Questions on the Internet of Things (IOT) with Mark Cooper of PKI Solutions
The Internet of Things has proven a recurring security challenge in the modern workplace, as the devices typically lack any sort of security platform.
Feb 12, 2018
Oregon Cybersecurity Experts Issue Predictions for 2018
Cybersecurity catastrophes like Equifax's massive data breach, which exposed the personal information of more than 145 million people, may be behind us, but it's clear...